2007-2008 Mazdaspeed3
Flex Innovations Grounding Kit Walkthrough
Basic Tools: Metric Socket set. A swivel joint for the socket set and extender bar may help. A metric wrench set may be used as well.
Instructions:
First organize the Wires from Shortest to longest. The shortest wire is "Wire1", the second shortest wire is "Wire2", and so on till you have the longest wire which is "Wire4".
For safety purposes, you may want to disconnect the negative battery post for the installation of the grounding kit.
INDEX MAP
<![if !vml]>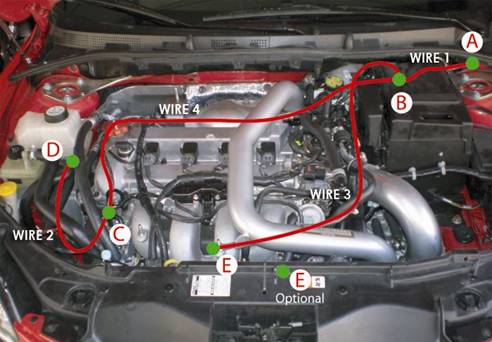 <![endif]>
Wire1 = Driver side Firewall (Bolt A) near Strut to Neg. Battery (Bolt B)
Wire2 = Power Steering Pump (Bolt C) to OEM Ground under power
Steering overflow (Bolt D)
Wire3 = Front Engine Ground (Bolt E) to Neg. Battery (Bolt B)
Wire4 = Power Steering pump (Bolt C) to Neg. Battery (Bolt B)
Note: There are only three small ring terminals which all connect to the negative battery post.
Also included is a stainless steel M6 20MM long Bolt – This bolt may be used for Point "C".
<![if !vml]>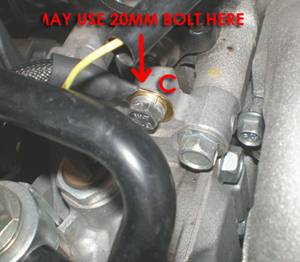 <![endif]>
20MM Stainless Steel Bolt
<![if !vml]>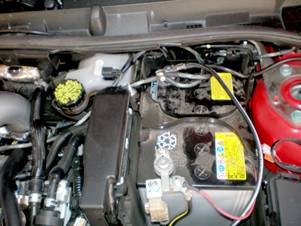 <![endif]>
BATTERY CONNECTIONS
Wire1 = Bolt A to Bolt B
<![if !vml]>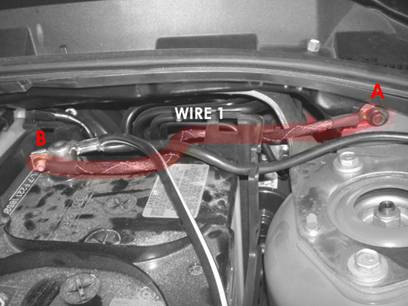 <![endif]>
Wire2 = Bolt C to Bolt D
<![if !vml]>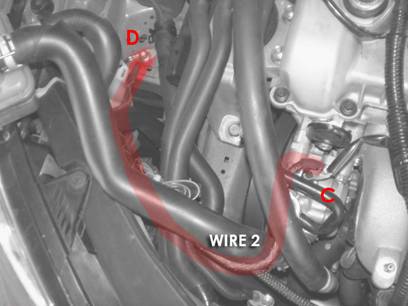 <![endif]>
Wire 3 = Bolt E to Bolt B
<![if !vml]>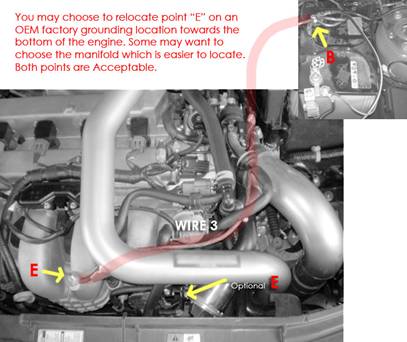 <![endif]>
Wire 4 = Bolt C to Bolt B
<![if !vml]>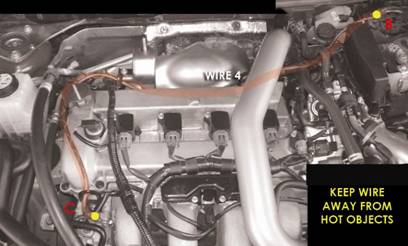 <![endif]>